At Patriot Signs, our talented and creative team has been making your ideas into tangible reality since 1985. Our studio creates the signs you need to bring in business, celebrate your loved ones, and get the message across.
Our graphic design processes ensure quality results every time and our attention to your timeline means you're ready on time every time.
Patriot Signs is a locally-owned graphic design studio in Fayetteville, NC. Since 1985, we've provided this area with custom banners, business cards, and signs. Get your message across in inexpensive, colorful, and long lasting signs in every type of media, including:
Router signs
Commercial Wall Murals
Acrylic Signs
Banners
Vehicle graphics
Graphic designed brochures or other publications
At Patriot Signs, we print signs single or double-sided and in every shape and size you can imagine. Let everyone know what's on your mind with our graphic design know-how and precise cuts.
State-of-the-Art

Printing Technologies
Why sit in silence when you can put your message out there using the latest colors and technologies? Our in-house CNC router can cut almost any size or shape you choose. Your signs will last for years to come no matter where you put them on display.
Our direct digital printing process is second to none and produces crisp, clear images with stand out colors and fonts. Your message comes out loud and clear. Our UV ink is fade-resistant and stands up to rain, snow, hail, heat, and humidity.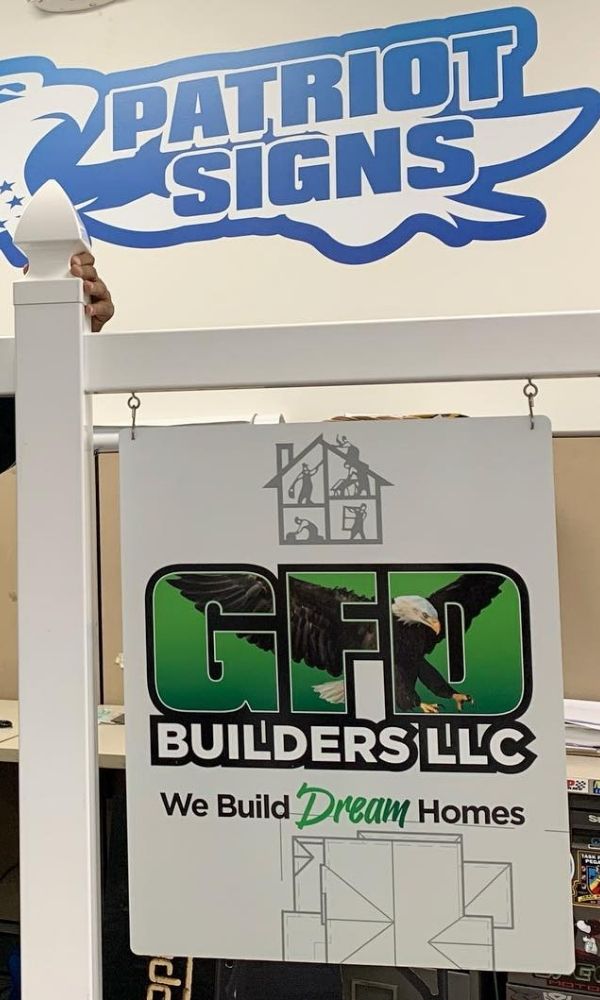 You Dream It, 

We Make It
We offer quality for your project at a cost you can appreciate. Talk to us at Patriot Signs to find out how to get started designing your project. We listen to your ideas and help you create the type of signage you need. Find out how we can help you get your point across.